Guest house with garden and swimming pool
between Luberon and the Mediterranean
In the heart of Provence, our guest house "Le Clos des Merveilles" welcomes you to a place of heritage and history .
Built in two stages at the end of the 18th century, it was a generous donor, Miss Adelaïde Jouve-Chabbert, who donated the house – an annex to the castle – to allow the children of the village to receive an education. The building then became a school for brothers which was open for nearly 60 years, between 1845 and 1904. In 1860, the school had 2 classes for 93 students.
Many vestiges of this period are still visible in the house: niches, window, bell, old chapel, ornamental sculpture, old floor tiles, vaults, and in the garden, terraces, oratory, basins, wells, benches in old stones…
We were keen to restore this building steeped in history, in the rules of the art with artisans from the region , passionate about their profession.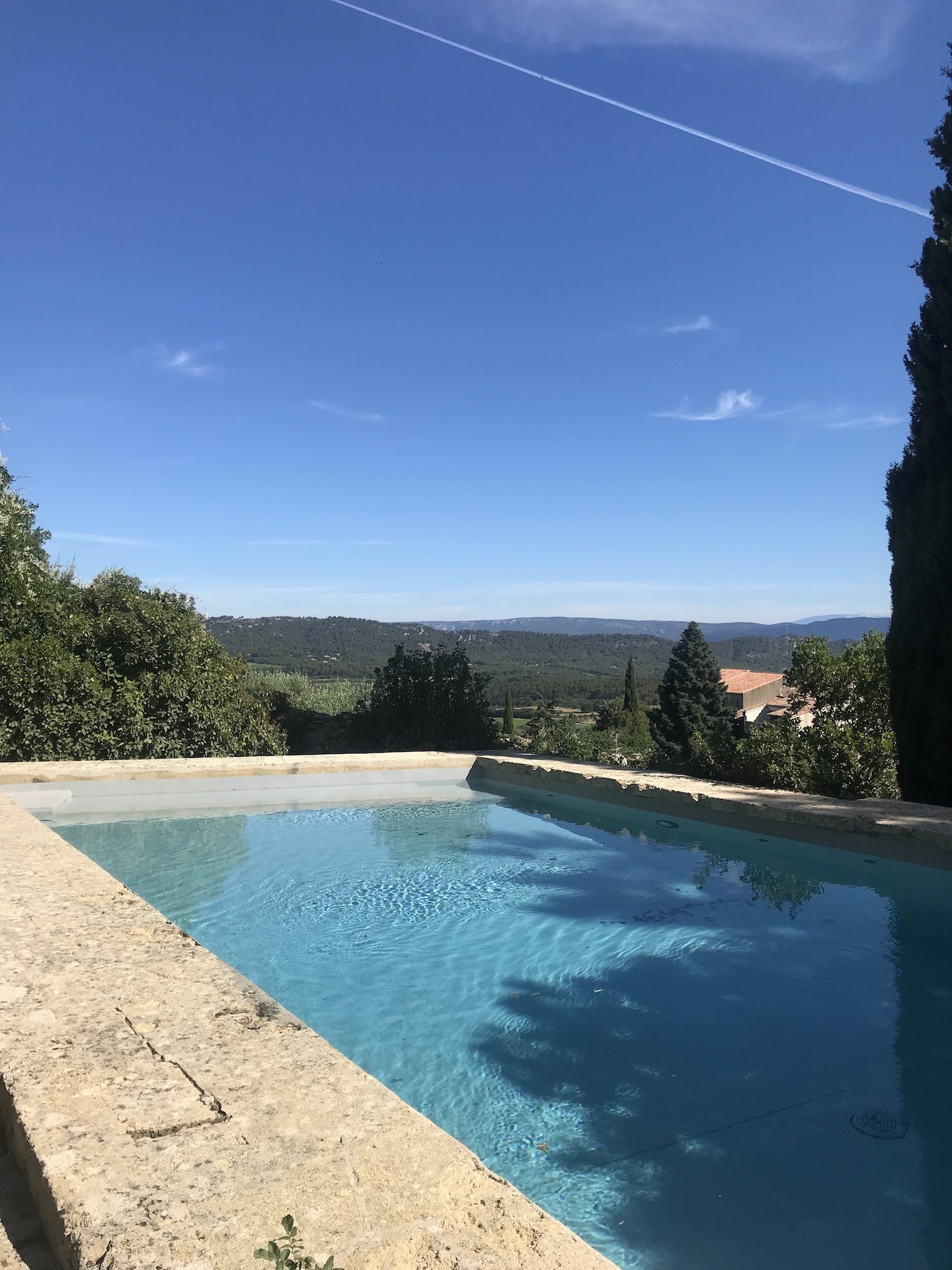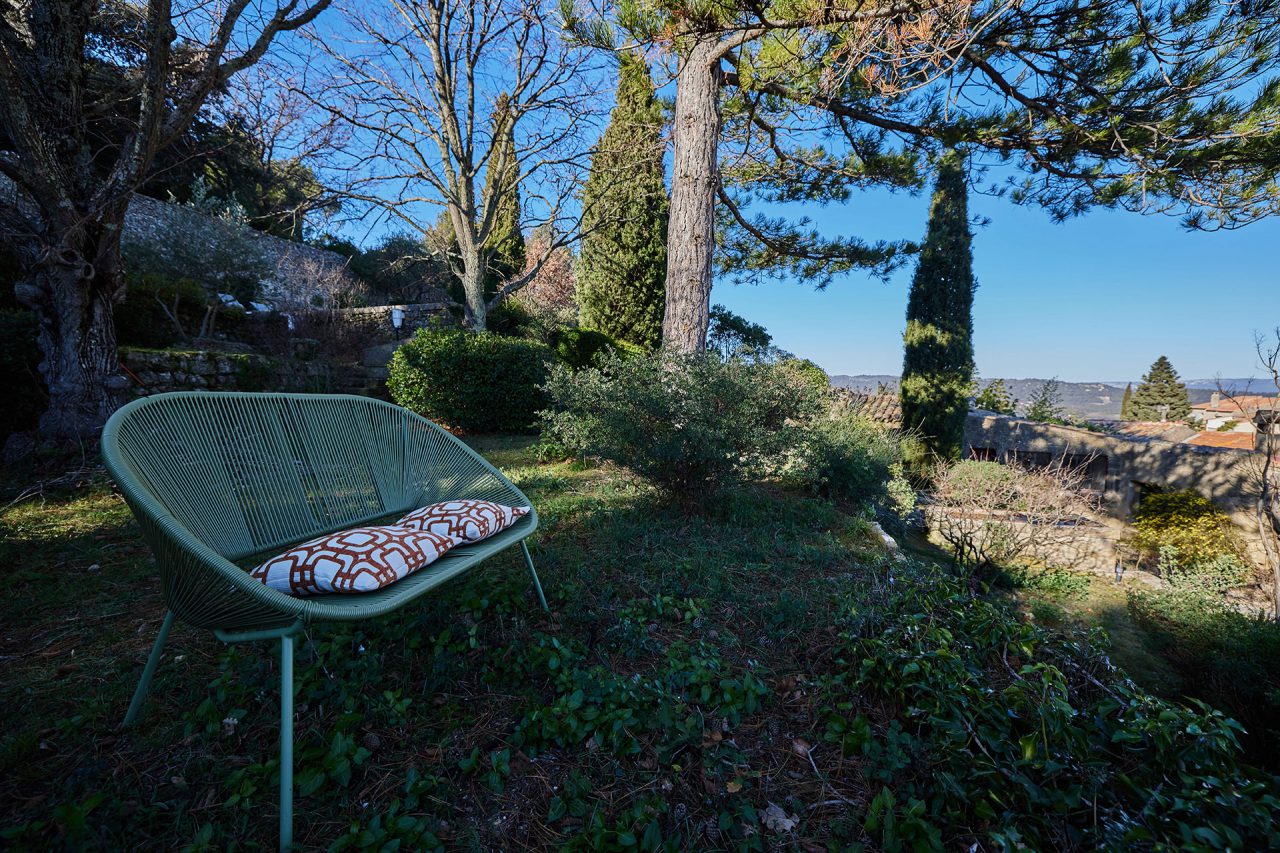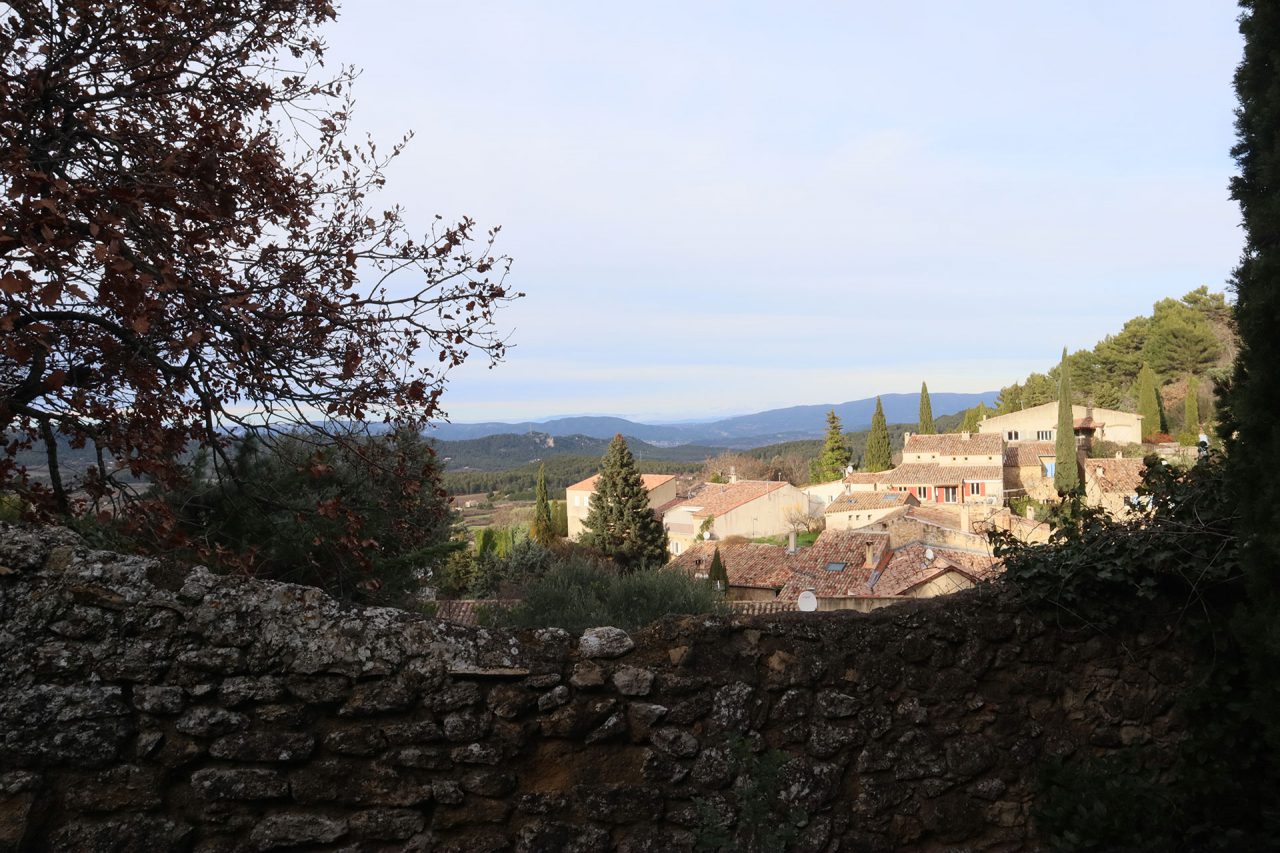 The Garden: an ode to Provençal contemplation
During your stay at Clos des Merveilles, you can stroll through the typical Provençal terraced garden, decorated with Mediterranean plants and essences, such as olive trees, strawberry trees, boxwood, cypresses, coronillas, lilacs, old roses, agapanthus, multicolored irises, hydrangeas , violets…
Several spaces have been laid out to make the most of the passing time… at the foot of the cypress to read a good novel, in the shade of the lime trees to swing in the hammock, by the pool to enjoy an iced infusion, near the well to enjoy the aperitif.
This magnificent garden and this building steeped in history form a delicate whole inviting its guests to the simple pleasures of passing time. The discovery of a hidden place like a well-kept secret …
Book direct, best rate guaranteed on our official website.
Frequently asked questions
How can you book your stay at Clos des Merveilles?
To book, you have 3 options:
Select the room on the booking engine and book online
Send an email to Bienvenue@leclosdesmerveilles.com I will answer you in less than 12 H00
Call 06.20.24.04.66
Does the guesthouse have parking?
Located in the heart of the village, we unfortunately have no private parking spaces to offer you. Several public car parks are available in the village. The closest (but also the smallest) is that of the church opposite the house. A much larger public car park exists in the heart of the village. It is also possible to park in the streets in authorized places. Parking in Rognes is free.
Can we come with our animals?
The feline of the house, called Anakin, still has a little difficulty sharing his territory. Unfortunately, we cannot accommodate our animal friends.
Bed and breakfast in Provence
Enjoy three guest rooms in Rognes during your stay in Provence near Aix en Provence
See the guest rooms
Accommodation in Provence